Reed Farrel Coleman is one of the more original voices to emerge from the crime fiction field in the last ten years.
George Pelecanos
In Reed Farrel Coleman's hands, the Moe Prager novels are one of the great series in PI literature.
Dennis Lehane
Reed Farrel Coleman makes claim to a unique corner of the private detective genre.
Michael Connelly
One of the most daring writers around … He writes the books we all aspire to.
Ken Bruen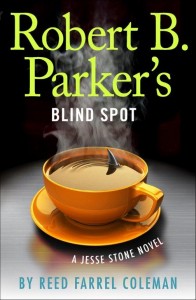 Coleman's writing mimics Parker's, with short chapters, snappy repartee, and just enough action… Like all Parker novels, it is a great, fast read, recommended for all detective fiction fans.
Library Journal