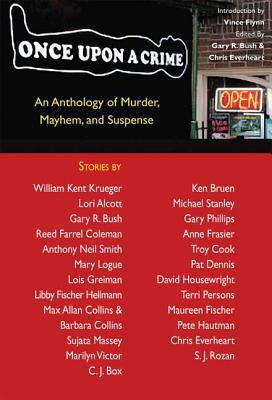 About the Book
In Once Upon a Crime, some of the best mystery and crime writers in the nation offer up tales of tragedy and revenge, suspicion and intrigue. Among the award-winning contributors are S.J. Rozan, Sujata Massey, C.J. Box, William Kent Krueger, Pete Hautman, David Housewright, Lois Greiman and Mary Logue.
The collection includes a Christmas tale that is not full of good cheer and the misadventures of a car thief who has stolen the wrong car. One humorous story involves a Botswana police detective who finds an unusual way to track down a murder suspect; another offers a chilling tale of the Holocaust.
Other Books in "Short Fiction"