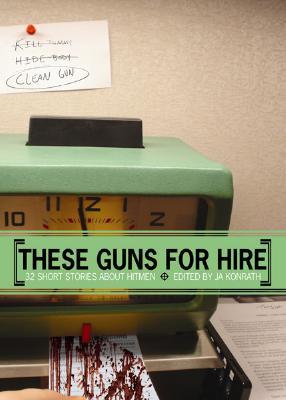 About the Book
What does it feel like to be a hitman?
Find out in These Guns for Hire, an explosive collection of 31 stories about mercenary murderers that'll have you diving for cover. This is literally the greatest "hits" of some of today's finest writers in the mystery and suspense genre. The stories in this heart-pumping anthology are guaranteed to blow away all crime and mystery lovers. Among the taut thrillers, cold-blooded crimes, supernatural horror, and hilarious hijinks, you'll find:
• A desperate woman who calls a suicide hotline and is bamboozled into performing a major contract hit
• An American killer in Japan who makes the mistake of bringing a gun to a sword fight
• A down-and-out jailbird who is paid to help a woman win a major beauty pageant—by permanently disfiguring the competition
•The funniest FBI wire transcript about murderous mobsters—and pet lemurs—you'll ever read
• A bounty hunter who gets some shockingly unexpected help in tracking down his prey—from a nun
Other Books in "Short Fiction"