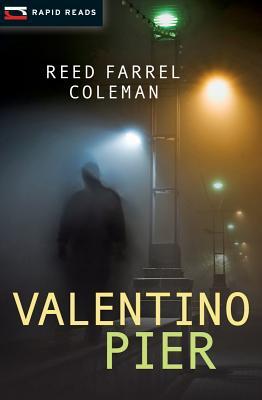 PI Gulliver Dowd rescues a street kid's dog, but when the kid is found badly beaten the next day, Gulliver uncovers a new mystery.
About the Book
It all begins when PI Gulliver Dowd is approached by Ellis Torres, a street kid, on Valentino Pier in the Red Hook section of Brooklyn. Ellis has lost his dog, and after Gulliver helps to find the dog for him, they go their separate ways.
So when Ellis is discovered beaten, unconscious and left for dead not far from the pier early the following morning, Gulliver is horrified–and suspicious. He sets out to find the attacker and learn why the boy was targeted. What Gulliver uncovers by way of bizarre clues–amidst threats of danger to himself and his loved ones—leads him on his most curious case yet. Undeniably, there is something amiss at Valentino Pier.
Posts about VALENTINO PIER
Other Books in "Gulliver Dowd"